DFIN Partners with Galvanize to Extend Audit and Compliance Offerings to Global Clients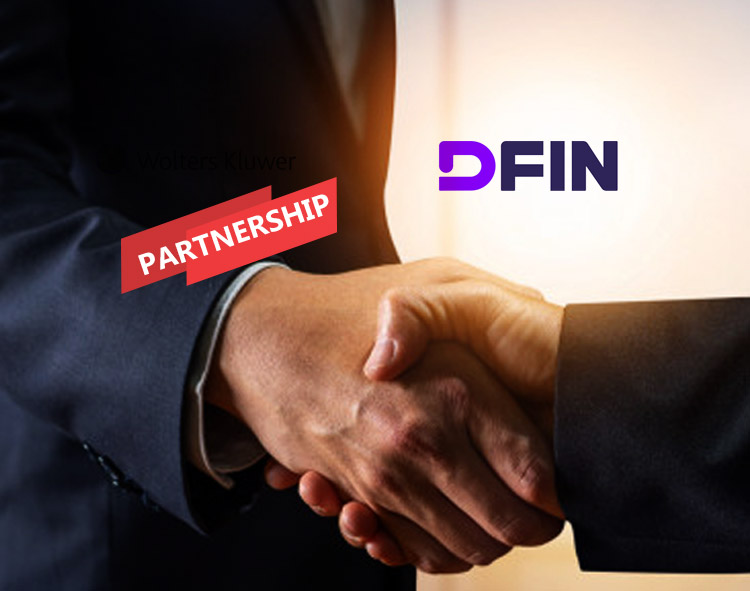 Donnelley Financial Solutions, a leading risk and compliance company, announced a strategic partnership with Galvanize, an award-winning, cloud-based security, risk management, compliance and audit software company. Galvanize was recently named a leader in The Forrester Wave™: Governance, Risk, And Compliance Platforms for the first-quarter 2020.
Read More: GlobalFintechSeries Interview with Erick Pinos, Ecosystem Lead at Ontology
"The Galvanize platform offers unique customer solutions to address the full lifecycle of audit, compliance and risk methodologies for companies, both leading up to and after they go public."
"The partnership with Galvanize accelerates DFIN's position as a leading risk and compliance company with a comprehensive portfolio of technology-enabled solutions that meet the needs of clients globally," said Craig Clay, president of Global Capital Markets at DFIN. "In these unprecedented times, our partnership with Galvanize gives us the ability to help our clients identify areas of revenue leakage, using Galvanize's analytics engine powered by ACL Robotics. The combination of cloud-based tools and automation with ACL Robotics has revolutionized internal control and audit management. Our clients will benefit from the HighBond software platform, a complete GRC solution that includes industry-leading internal controls / SOX compliance, operational audit and enterprise risk management software solutions."
Read More: Bank of Montreal, Motley Fool, Pernod Ricard USA and Wabtec Among Customers That Signed On With BlackLine In Q1 2020
The Galvanize HighBond platform is comprised of financial controls, risk and audit products among others that help companies manage organizational governance. The HighBond platform's integrated machine learning reduces the manual work and friction within the business by learning from historical data, getting smarter over time, and automatically reducing false positives, while escalating the truly worrying risk indicators. Galvanize also incorporates ACL Robotics into their solutions, saving significant time and cost by automating data preparation, analysis and remediation.
"DFIN's strong brand and reputation make them a trusted advisor as private companies transition to the regulatory demands associated with being a public company," said Pascal Van Dooren, chief revenue officer at Galvanize. "The Galvanize platform offers unique customer solutions to address the full lifecycle of audit, compliance and risk methodologies for companies, both leading up to and after they go public."
Read More: GlobalFintechSeries Interview with Ashish Singhal, CEO and Co-Founder at CRUXPay